HIGVR Glove is a data glove which uses Hall sensor and magnet to work. It can capture motions of fingers and use hall and magnetic sensors to precisely locate the motion and position of the hand in three-dimensional space. When users blend their fingers, the distance between Hall Sensor and magnet will change. Through the software, changes of distance convert to data.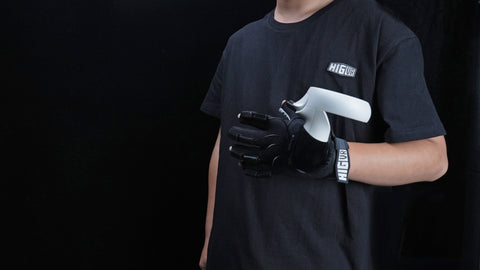 When starting design our own VR Glove, we were aimed at making it the HIG-M4 accessory. And this time, we make a special kit that including a HIG-M4, a left-hand glove and two fixtures for Kickstarter.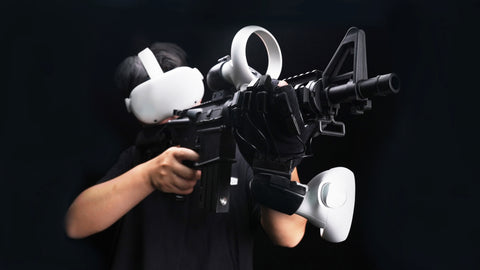 When using HIGVR Glove, users need to place their left controller over our glove. We have designed different fixtures modeled by controllers, such as Meta Quest, HTC VIVE, Valve Index, HP Reverb G2 and so on.