Hig M4 supports a variety of VR games. It can perfectly restore the authenticity of shooting in the FPS games such as Pavlov, Contractors, Onward, Standout, The Last Player: VR battle royale, Arizona sunshine, The Last Hope, etc.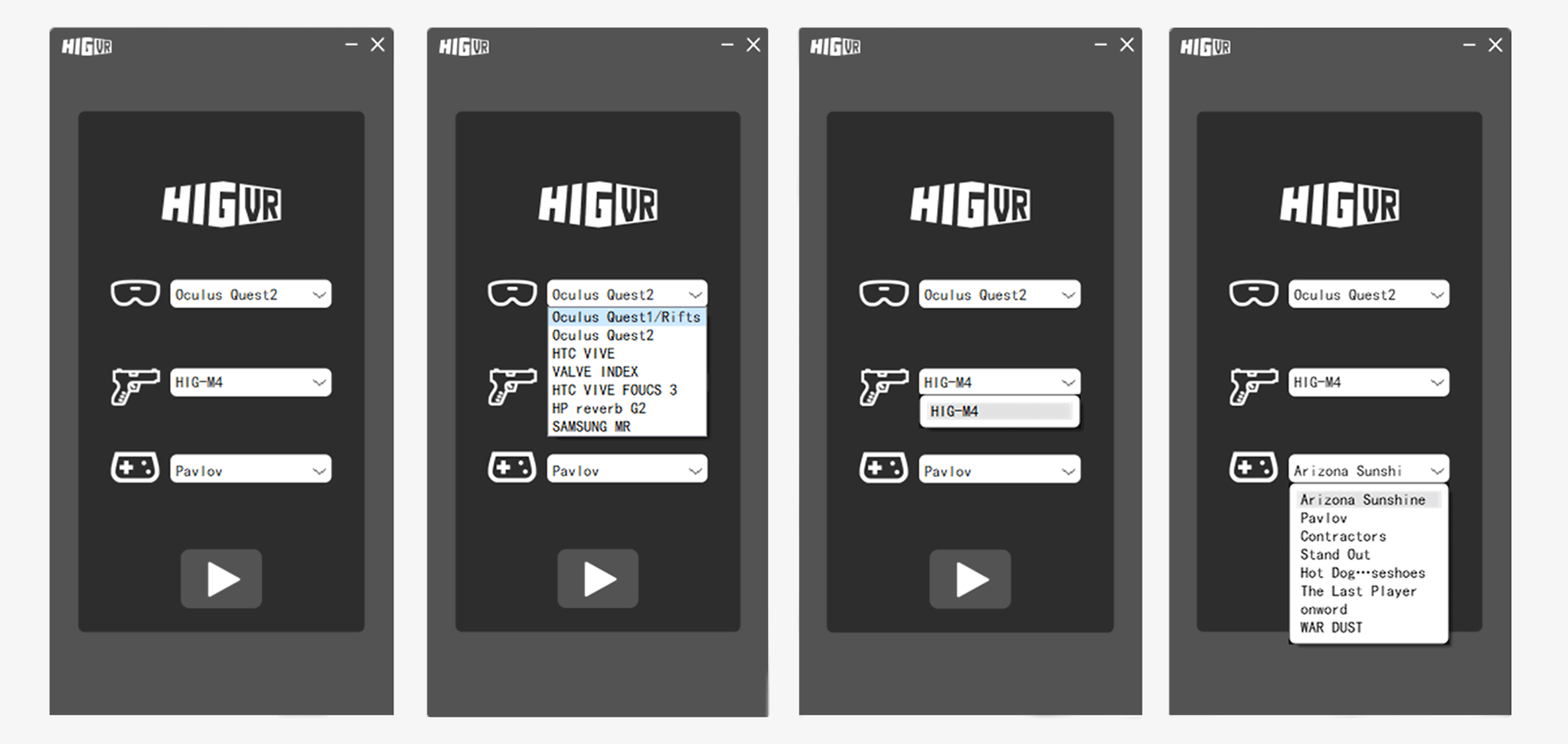 Useful Software
HIGVR is a software that connects M4 and Steam. Players simply open the VR device, attach the controller to the gun fixture, and connect the VR to HIGVR to enjoy the game. HIGVR has set the right hand gamepad on the gun back offset distance, players can use the M4 gamepad and trigger to enjoy the game.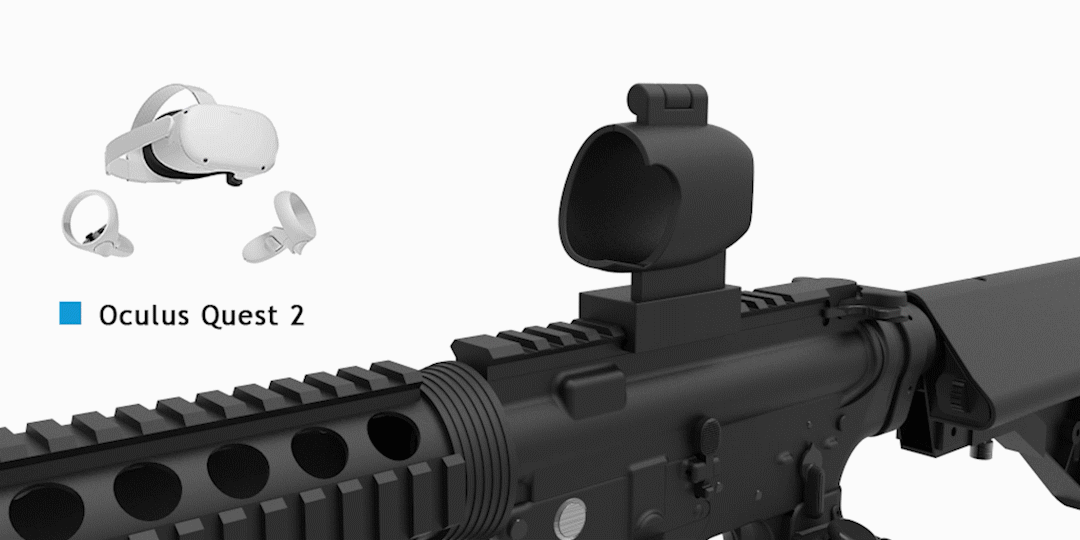 Various Adaptation Equipment
We designed a variety of fixtures so that player with different Helmet-Mounted Displays can use HIG M4.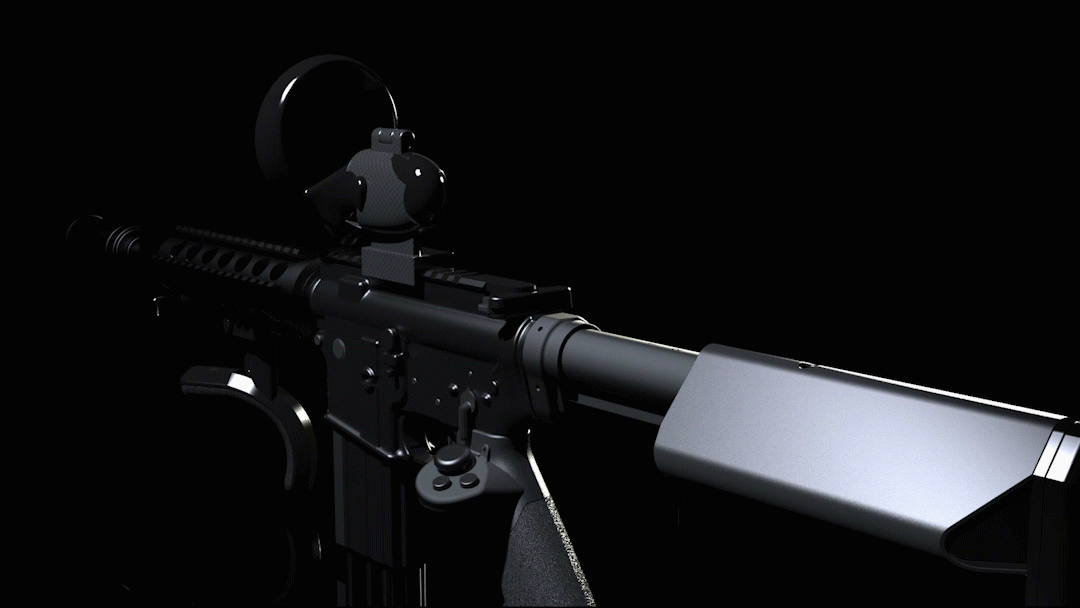 Force feedback
HIG-M4 has Force-feedback. It uses the piston movement of the internal motor to drive the counterweight module to reciprocate and hedge to generate recoil. In addition, we have added a vibration switch button, users can adjust the vibration function according to their actual situation.